Introduction to Watercolor: FUN-damentals with Pamela Harnois
Introduction to Watercolor: FUN-damentals with Pamela Harnois
Join award-winning watercolor artist Pamela Harnois and build your skills while having FUN! Learn the basics of transparent watercolor techniques as you enhance your foundational skills in painting. Dive into wash techniques, brush control, color mixing, layering, tonal perception, and more.
For true beginners.
Saturday, February 27, 2016 - 10:30 a.m. to 4:30 p.m.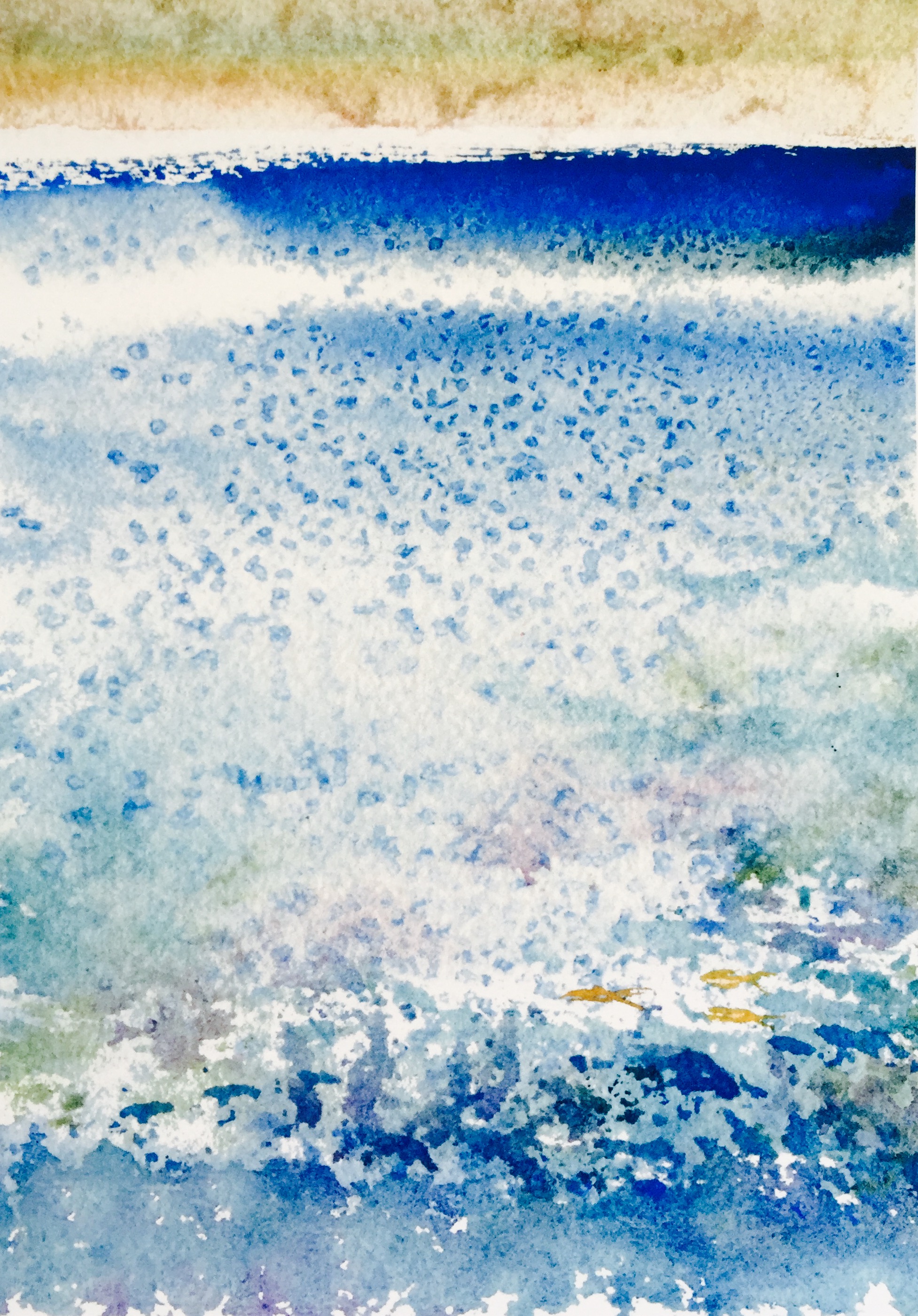 Pamela will offer instruction on supplies, techniques, how to begin a painting, and step-by-step guidelines for creating transparent watercolors. You'll be working along with her as she does demonstrations throughout the day. At the end of the day she will provide a review and critique.
You'll learn:
several new watercolor techniques
working from large to small
understanding tone and why it's important
how to create pleasing compositions
how to feel comfortable mixing paints
seven steps to creating successful watercolors
Supply List:
Watercolor paper: French Arches 140 lb. COLD press watercolor paper block
Watercolor paints: Holbein, Winsor & Newton, or Sennelier watercolor paints in tubes

Prussian Blue
Cadmium Red Medium
Alizarin Red
Permanent Rose
Cadmium Yellow Medium
Leaf Green or Greenish Gold
Veridian
Burnt Sienna
Chinese White
Payne's Grey or Ivory Black

Watercolor brushes:

#12 round
1" flat brush
rigger brush (detail brush)

#2 pencil and kneaded eraser
1 small natural sponge
2 plastic containers to hold water
1 small spray bottle to hold water
Paper towels (Viva recommended)
Do the best you can to find these supplies. If you can't find everything, don't worry. Pre-packaged paint sets are also available at Blick's or Aaron Bros. And if you have other brushes, please bring them.
The most important thing is to get the French Arches paper. I have some students that show up with loose sheets or pads of Strathmore or Canson and they are never happy with their results.
Hope you can join us on this one special day!
Pamela Harnois' joy in transparent watercolor and contemporary realism are apparent as are her influences from the California impressionists. After graduating with a degree in fine art, Pamela worked as a creative director in the food packaging industry and for design firms in Boston and Los Angeles. Her mother was an early influence, passing along painting techniques from her studies in Ed Whitney workshops.
Pamela loves to teach and give live demonstrations, private lessons, and artist workshops. She is a member of the American Watercolor Society and the National Watercolor Society and is an exhibiting member of Ten Women Gallery on Montana Avenue in Santa Monica, California.