ALTERATIONS - 2 Days of Visual Journaling with Orly Avineri
ALTERATIONS - 2 Days of Visual Journaling with Orly Avineri
Our apologies...this workshop has been cancelled.
The practice of Visual Journaling cultivates insight into the nature of the creative process and its multiple meanings. Enriched by self trust and acceptance, paper, paint, words, pen, and line entwine to make expressive complex intimate books. It's all about one's willingness to reveal vulnerability and rawness for the sake of true creative freedom. Experiencing honest and joyous journeys takes precedence over producing beautiful outcomes. Ultimately, visual journaling is about depicting the fluidity of life, about effortlessly carrying one's self from one place to another.
Scroll down to read more.
Friday, January 29 & Saturday, January 30, 2016 - 10:30-4:30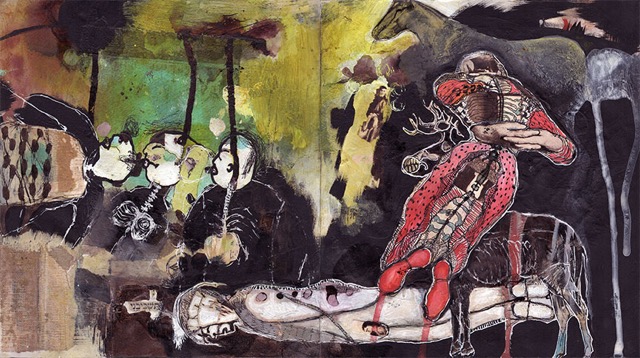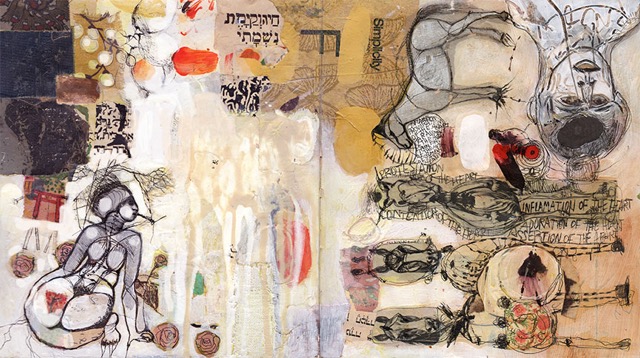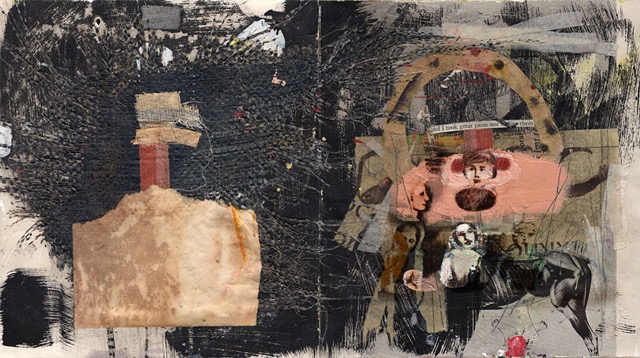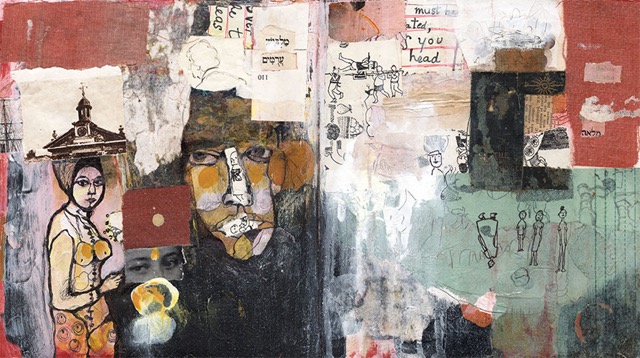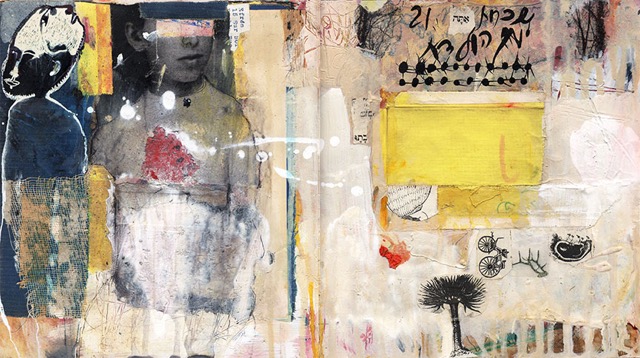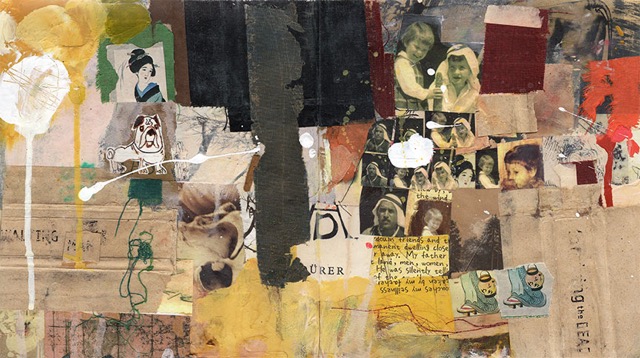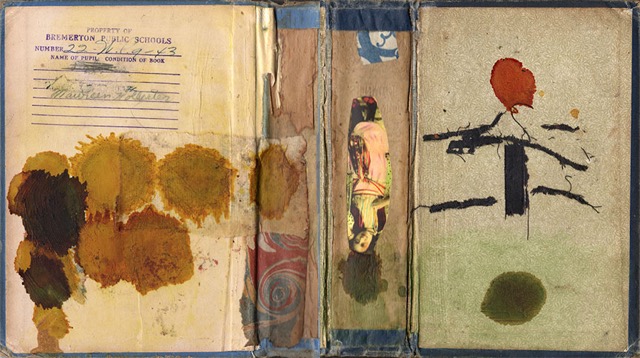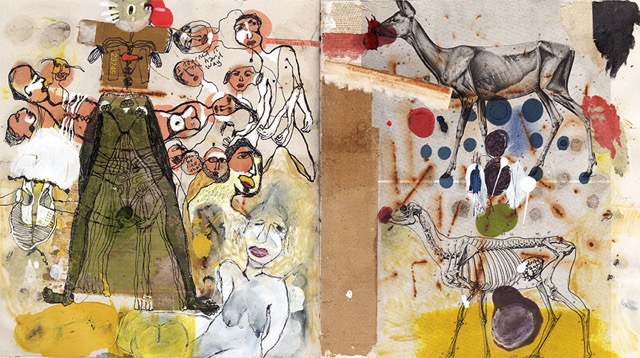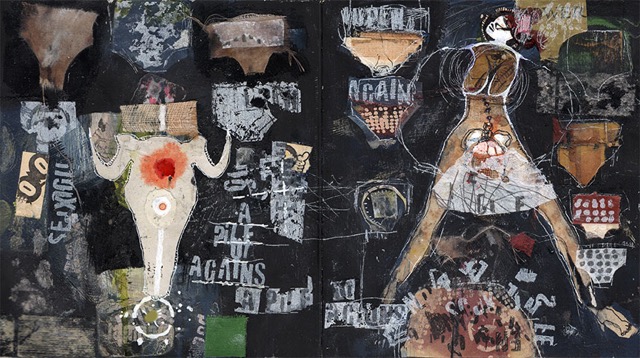 Another aspect of journaling that cannot be denied is the constant element of change that occurs in the process; obvious, tangible, sensorial, and physical change of our pages with each and every choice we make and less obvious and tangible, more hidden, obscure, and mysterious, change that occurs when we allow honest and courageous expression to take place on our pages.
In order to assist us in that task we'll be using an existing old book, one that has type, print, images, illustrations, and photographs that are calling to us. That would be a book of your own choice, one you are willing to honor, and yes, also to alter, to change. The many meanings of alteration — change, adjustment, adaptation, modification — will be explored in both tactile and metaphorical ways. When change is brought forth, healing almost always follows.
SUPPLY LIST:
Two books to alter: Library stores, vintage book stores, garage sales, etc., are great sources of old books. One large, and one smaller. Both should open flat. Preferably not glossy, and not too thin pages. Untouched, unprimed, as they are.
Acrylic paints, container for water, paper towels or/and rags
Wax paper or two plastic placemats to use as page dividers
Paint brushes, very wide to very thin
Scissors
Matte Medium (adhesive) by Liquitex or Golden or Matte/soft gel
White Gesso
Black Gesso
Clear gesso
Two Tim Holtz Distress Ink pads, two colors of your choice (more colors, optional)
Fine point permanent black pens (Sharpies, Microns, etc.)
White Gell pen: Uni-ball Signo or Gelly Roll by Sakura
Ephemera: Personal images and scraps of paper, papers you love (in 1 gallon ziplock bag)
Heat gun (optional)
Additional tools and materials needed for this class will be provided.
"I truly believe that the need to be witnessed by the self and by others is a human-core-need to be fulfilled by the act of creating. Therefore, a compelling part of my journey is the teaching of art making and visual journaling.
As a young adult in Israel, I had studied Fine Arts in an artists' village nestled at the foot of Mount Carmel overlooking the Mediterranean Sea, and later, in the Netherlands, Graphic Design at the University of Arts in the contemporary yet history-drenched city of Utrecht.
Now living by the beach of Southern California with my family, I take in all the magnificence of the landscapes that shaped me and of the visual languages I have acquired along the way. I keep an online visual journal titled "One Artist Journal" that is derived from my actual physical journal pages. It is now available in a published book form carrying the same title.
After the "One Artist Journal" came "14 Artist Journals," my second book, depicting the journaling worlds of 14 magnificent individuals. I am very passionate about finding meaning and connection through the process of visual journaling."
Please visit me at:
https://www.facebook.com/orly.avineri
https://www.facebook.com/groups/231822096967393/ (My FB group A Stand For Art-Journaling)