Beginning Marbling with Barb Skoog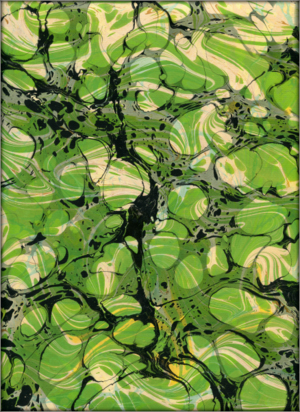 Beginning Marbling with Barb Skoog
OUR APOLOGIES...THIS WORKSHOP HAS BEEN CANCELLED AND MAY BE RESCHEDULED. PLEASE DON'T SIGN UP BUT DO LET US KNOW IF YOU'RE INTERESTED AND WE'LL BE IN TOUCH. THANK YOU!
Marbling is the centuries-old art form of floating paint on water, creating designs using special tools, and then transferring the image to paper. Come explore the beauty of this art form and spend the day creating gorgeous, elegant marble papers without the hassle of prep, set up, and shopping for materials! Everything will be provided for you...just show up and have fun!
This workshop will be held in Barb's studio in South Pasadena.
No previous art experience of any kind necessary.
Saturday, April 16, 2016 - 10:30 a.m. to 4:30 p.m.
$165 + $45 materials fee (payable in class)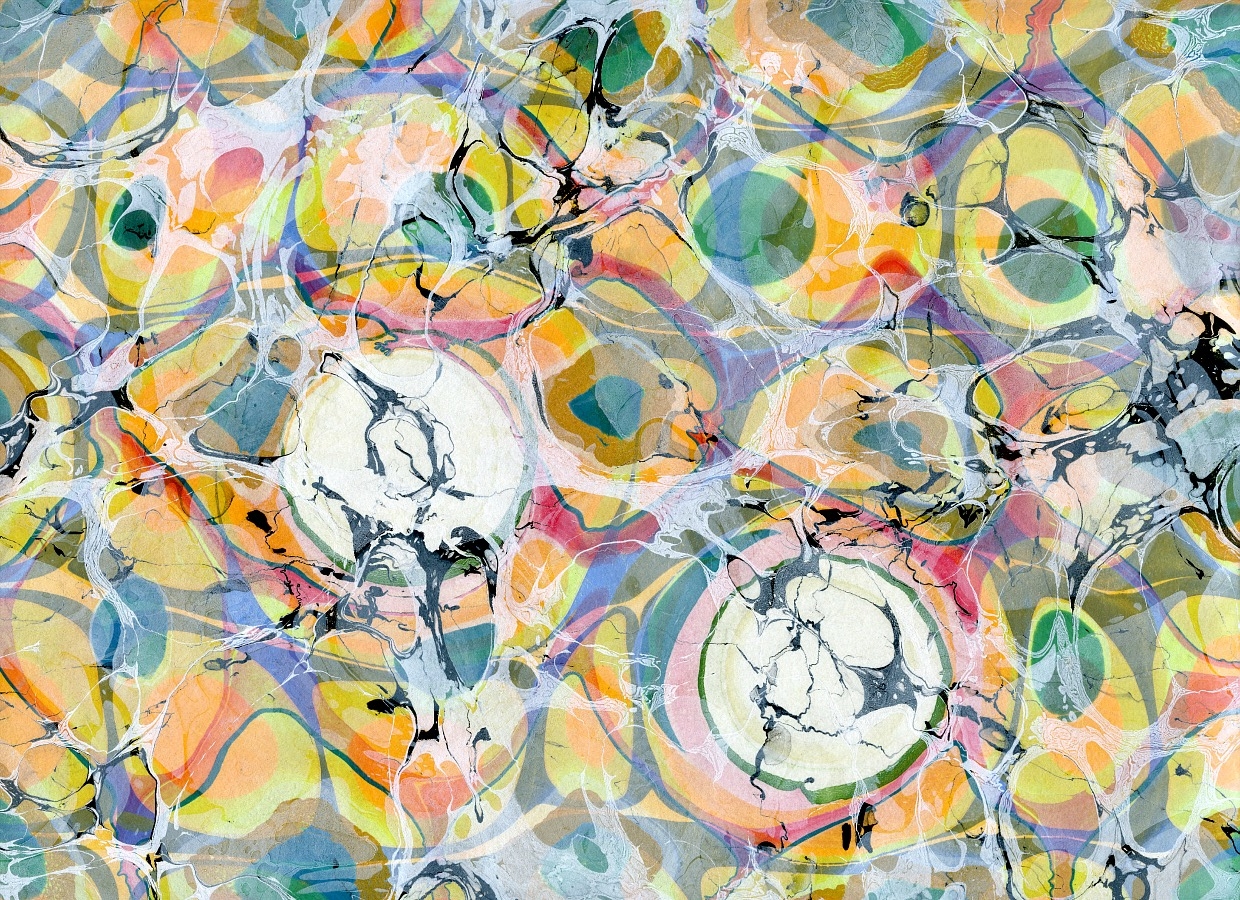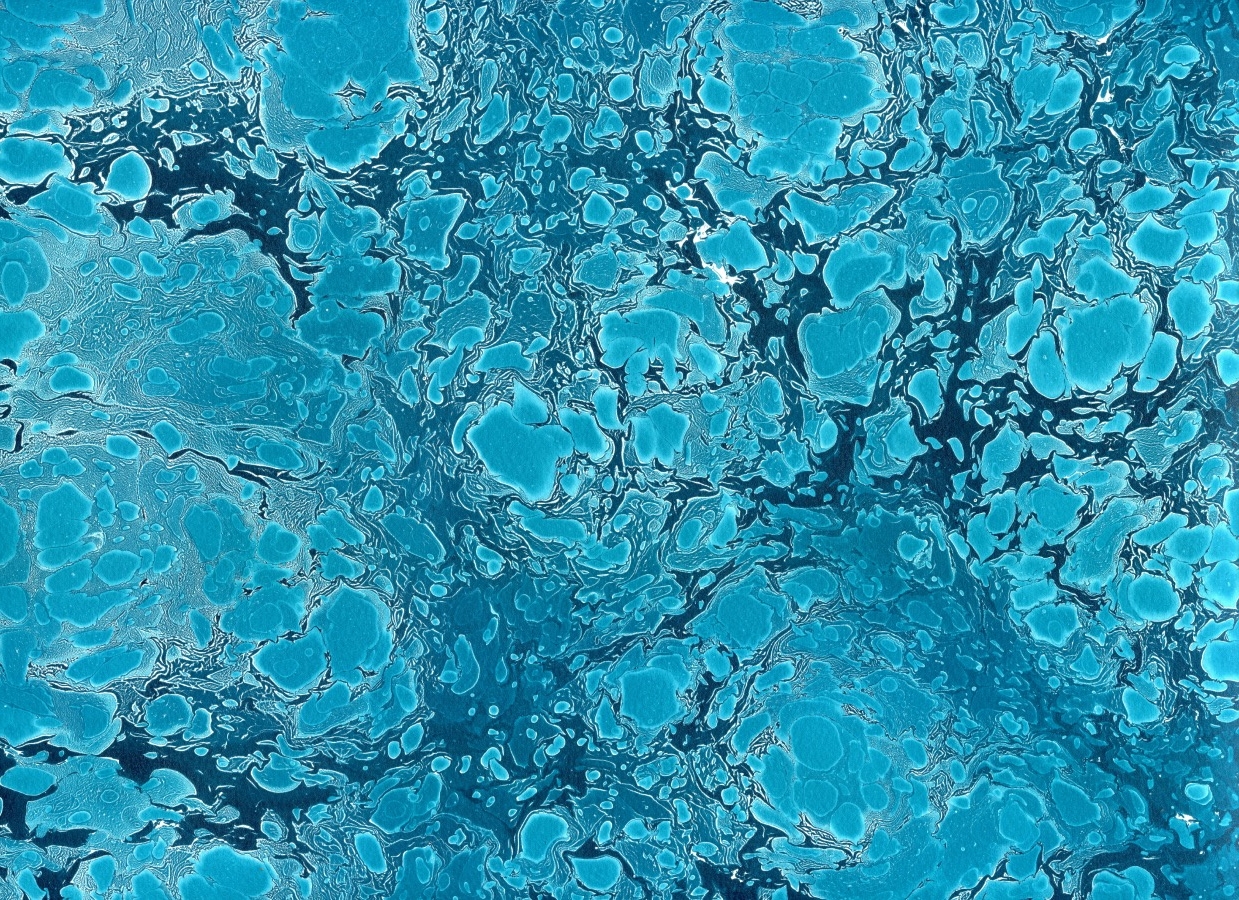 In this workshop, you will learn the Turkish form of marbling called Ebru. All the basics to get started designing both traditional marbled papers as well as your own creations will be taught. In addition, you will learn how to make the bath, mix the mordant, and alum your own papers. A variety of paper colors, weights, and sizes will be supplied and by the end of the class, you will have dozens of marbled pieces to take home and use for bookbinding, card making, scrapbooking, framing, and more.
This workshop will be held in Barb's studio in South Pasadena.
In addition to having her work featured in juried shows and galleries, Barb Skoog's marbled pieces have been used in bookbinding and mixed media, for home decor and fashion accessories (purses, clutches, scarves), and more. Her work has also appeared in art and lifestyle magazines and she has been profiled in online and print newspapers.
Barb is committed to "bringing marbling to the masses" and sharing her love for the art form by regularly teaching classes and doing marbling demonstrations throughout her community.
To learn more, visit her website — and be sure to check out her shop full of fabulous and inspiring products made from Ebru papers.